Congratulations to newly elected board.
This post was published on: October 13, 2023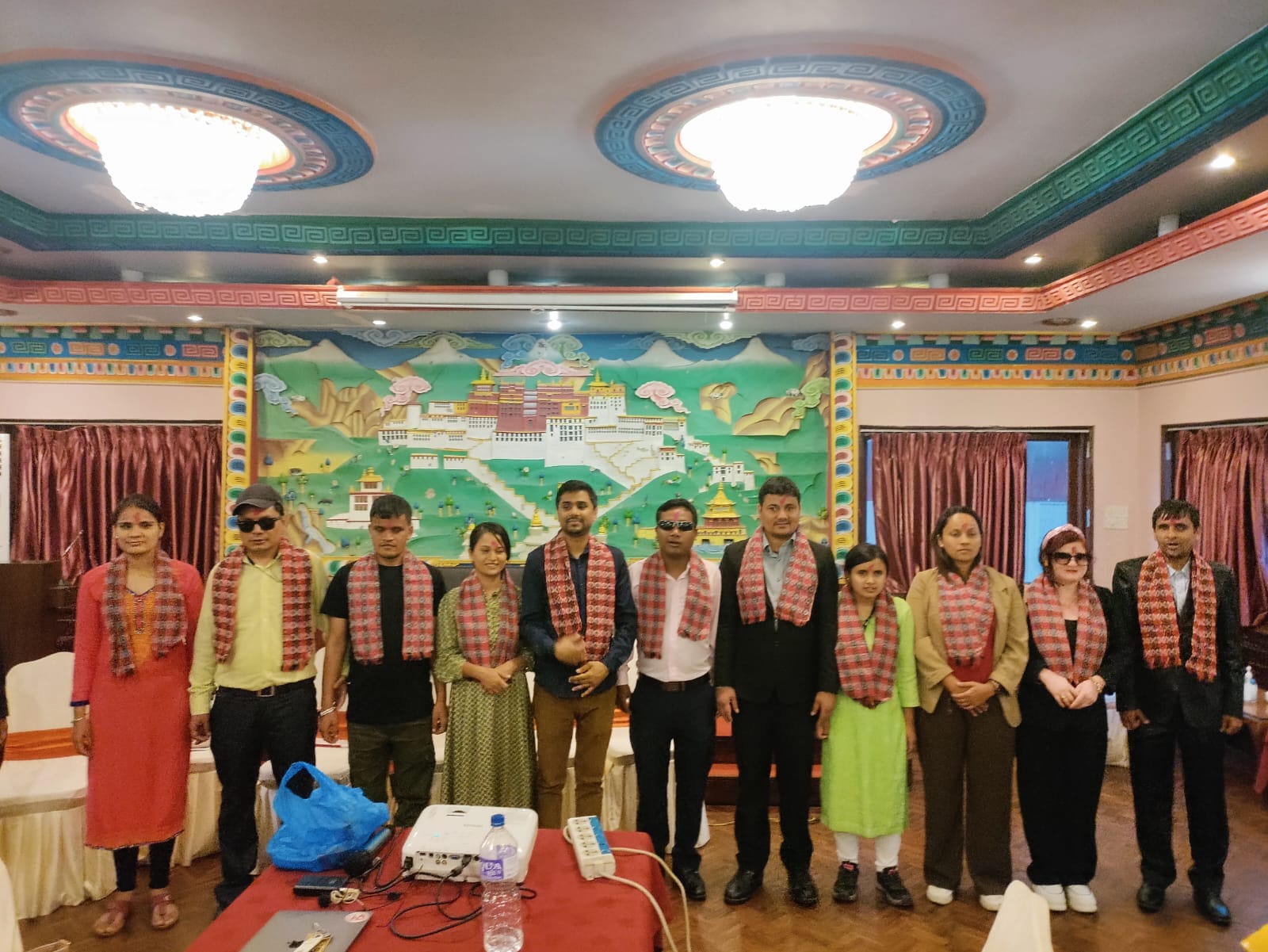 Congratulations to the new Central Board of the Blind Youth Association Nepal (BYAN)!
We wish you all the very best for your new tenure as you lead BYAN to new heights of success. It's worth celebrating that BYAN has completed its 11th Annual General Meeting and the 4th National Convention, during which this dedicated new board was elected. Let's continue working together to make a positive impact in the lives of the visually impaired community.
1. Mr. Ram Chandra Gaire, President
2. Mrs. Parwati Shrestha, Vice President
3. Mr. Arjun Rawal, General Secretary
4. Mr. Sunil Man Singh, Treasurer
5. Ms. Durga Acharya, Secretary
Executive Members:
1. Ms Roshani Adhikari
2. Ms. Rita khadka
3. Mrs. Kopila K.C
4. Mr. Dilraj Banshi
5. Mr. Sher Bahadur Oli
6. Mr. Shankar Upadhyay